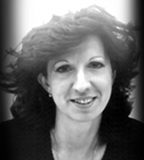 Born in Peyrehorade in the Landes, Marie-Catherine Girod obtains at the age of 15 a First Prize for piano and a First Prize of chamber music at the Paris CNSM (Conservatoire National Supérieur de Musique), then the next year, a concert B.A. (first on the list) at the Ecole Normale de Musique de Paris. During the 3rd perfecting cycle at the CNSM, she meets Paul-Badura Skoda, whose advice she will receive for three years, as well as György Sebök.
"Grand Prix Casagrande" and finalist Laureate in the Clara Haskil Contest, Marie-Catherine Girod has appeared in many concerts in France, Italy, Germany, Austria and Spain. She also has taken part in several festivals such as la Roque d'Anthéron and the Festival Estival in Paris.
Actually she is engaged in a double career of soloist and pedagogue. Since 2011, she is teaching at the Ecole Normale de Musique in Paris.